Quick Start Guides
Here are our quick start guides to SERPWoo v3's Interface:
Interface
Interface
Get quickly familiar with the overall interface.
Project Wizard
Project Wizard
Quickly create projects with your keywords & domains.
Keyword Dashboard (SERPs)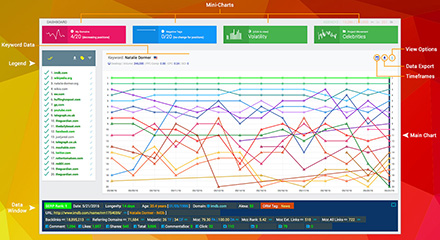 Keyword Dashboard
Overview of the Keyword SERP Dashboard
---
Keyword Finder (Keyword Tool)
Keyword Finder Tool
Input a single keyword and get back upto 80,000 new keywords.
My Projects
My Projects
View, hide & edit all your projects within one screen.
Quick Glance (Rank Tracking)
Quick Glance Keyword SERP Tracking
Quickly see your overall rankings (Traditional Rank Tracker).
---
Single Project View
Project View
Dig deep within a project for greater insight of your SERPs.
View Invoices
View Invoices
View your invoices and print them out for your records.
Bonus Code
Bonus Code
Found a bonus code? Here is how you entered it!
---