Sharing (Sub-Accounts)
Share Teams and Projects
Sharing allows you to give access to projects or teams to employees, contractors, clients, and other essential persons which need to be alerted about your SEO campaign.
Sharing (Sub-Account)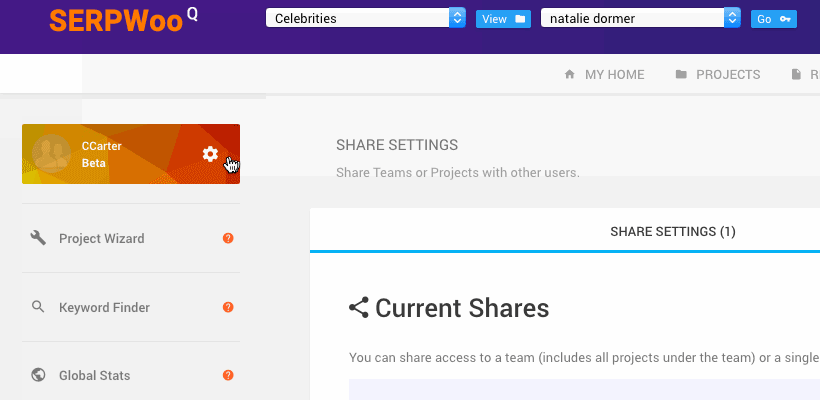 ---
Checkout SERPWoo's Features
Get a list of our major and unique features which professionals use every day to help their online marketing campaigns succeed: Features
---
Ready to get started?
Get in touch or create an account.